Coordinated Entry System in Pennsylvania: A Guide for Individuals and Families in Need of Emergency Housing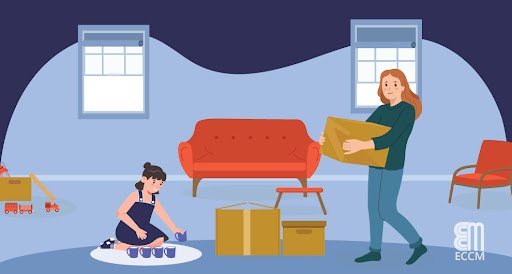 If you or your loved ones require emergency housing and support, the coordinated entry system is here to help. This guide will provide information on what coordinated entry is and how it can assist you in your time of need.
What is the Coordinated Entry System?
The need for emergency housing remains a pervasive issue in the United States, affecting millions of individuals and families. The complexities of navigating this situation can leave individuals feeling isolated, overwhelmed, and lacking access to essential resources. To address this challenge, the coordinated entry system has emerged as a collaborative framework to effectively address emergency housing challenges and connect individuals with the support they need to regain stability.
How Coordinated Entry Helps You
Coordinated entry is a community-wide system that brings together various organizations and service providers to streamline the process of navigating emergency housing. It operates through a centralized intake process, ensuring that individuals seeking assistance are quickly assessed, prioritized, and linked to appropriate housing or support services. This cohesive approach eliminates the complexities of navigating multiple agencies, providing a seamless pathway to secure living.
Fair and Equal Access
This program ensures that everyone, regardless of their background, has a fair and equal opportunity to access housing and services. No one should be denied assistance based on their race, gender, disability, or any other characteristic.
Coordinated entry recognizes that emergency housing disproportionately affects certain populations, such as people of color, women, and individuals with disabilities. To address this, several safeguards have been implemented to prevent discrimination; these include the collection of demographic data to identify patterns of prejudice as well as training for staff on cultural competency. The coordinated entry system simultaneously promotes inclusion through language assistance and accessible housing for those living with disabilities.
Personalized Assessment
The system is built on a foundation of individualized care, ensuring that each person seeking assistance receives the support they need to overcome these challenges. At the heart of this personalized approach lies the comprehensive assessment process, a crucial step that guides individuals toward appropriate housing options and supportive services.
The assessment is a deep dive into an individual's unique circumstances, vulnerabilities, and housing preferences. Trained case managers will gather your information, encompassing factors such as:
Family Composition: Understanding the dynamics and needs of the individual's household is essential for selecting suitable housing options.
Income and Resources: Assessing financial capabilities helps match individuals with housing options that align with their means.
Health Status: Identifying medical conditions and accessing necessary healthcare services are crucial for promoting long-term stability.
Substance Use History: Addressing substance abuse issues is essential for preventing relapse and maintaining housing stability.
Prior Experiences with Coordinated Entry: Understanding this provides insights into the individual's challenges and potential barriers.
Housing History: Examining past housing experiences helps identify preferences and suitability for various housing options.
Safety Considerations: Assessing safety needs is crucial for ensuring individuals are placed in safe and supportive environments.
The assessment results form the basis for prioritization, determining the order in which individuals are placed in housing. This prioritization is based on a comprehensive ranking system that considers the individual's level of need, urgency, and risk factors. Once prioritized, individuals are matched with housing options that best align with their assessed needs and preferences.
Prioritized Assistance
To ensure that those who require the most assistance receive it first, coordinated entry employs a vulnerability index, a standardized tool that assesses individuals' needs and prioritizes their placement in housing.
The vulnerability index considers a range of factors that contribute to an individual's risk of homelessness and their ability to maintain stable housing. These factors include:
Age: Children, youth, and older adults are generally considered more vulnerable, as they may face additional challenges in accessing housing and support services.
Health Status: Individuals with chronic health conditions, disabilities, or mental health issues may require more specialized care and supportive services to maintain stable housing.
Substance Use History: Substance abuse can significantly impact an individual's ability to maintain stable housing and employment.
Prior Experiences with Emergency Housing: Individuals who have experienced homelessness in the past may face increased risk factors and greater challenges in finding stable housing.
Family Composition: Individuals with families, particularly those with young children, may require additional support to access suitable housing and navigate complex family dynamics.
By considering these vulnerability factors, this vulnerability index allows for a more equitable distribution of resources and services. Individuals with greater need and higher risk are prioritized for housing placement and receive more intensive case management support. This proactive approach ensures that those facing the most pressing challenges receive the attention they need to break the cycle.
Note that a critical aspect of the vulnerability index is its ability to identify individuals with acute needs (in which an individual requires urgent care) and provide them with immediate assistance. This prioritization prevents individuals from falling further into homelessness and ensures they have access to the support they need to stabilize their housing situation.
For instance, individuals experiencing domestic violence or who are at risk of eviction may be prioritized for housing placement to prevent them from seeking coordinated entry. Similarly, individuals with severe health issues or substance abuse problems may receive specialized services to address their underlying conditions and improve their chances of long-term housing stability.
How to Get Started
The first step to getting started is to contact a local homeless service provider or shelter. They will be able to provide you with more information about the system and help you get started with the process.
Once you have contacted a service provider, you will be scheduled for an assessment. This information will be used to determine the most suitable housing and support services for you. The assessment process may involve completing a questionnaire, speaking with a case manager, and providing documentation of your income, housing status, and any other relevant information.
Once the assessment process is complete, your case manager will work with you to develop a specific plan to address your needs.
Specialized Assistance When You Need It
Here at ECCM, our coordinated entry program is designed to provide you with the help you need during a challenging time in your life. It ensures that you are treated fairly, your unique needs are understood, and you receive assistance promptly.
Guided by Housing First Principles, all participants will be provided with emergency housing regardless of income, substance abuse, criminal record, or other issues. This initiative will be followed by additional support for any secondary challenges that participants may face (i.e. Food Stamps, Medicare, Medicaid, and other related programs).
Our model includes Permanent Supportive Housing (PSH), designed to assist disabled participants with permanent housing arrangements. All individuals will be eligible for continued leasing or rental aid, combined with supportive services. We additionally offer Rapid Re-Housing, connecting those who are moderately vulnerable with urgent housing assistance. To find out if you or a loved one is eligible, contact one of our representatives.
Additional Resources
For assistance with emergency housing, please visit us at ECCM.org for more details and to get in contact with a representative. You can also find additional resources by contacting Erie County's coordinated entry system at 814-SHELTER, or 814-743-5837.
ECCM is Here for Your Journey
You're not alone in this journey — we're here to help you every step of the way. Contact us today to get started!