Screening and Assessment
Northwestern Pennsylvania Mental Health Services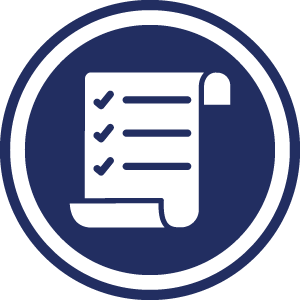 The Screening and Assessment department at Erie County Care Management (ECCM) works with the Office of Children & Youth (OCY) and Juvenile Probation (JPO) to help identify individuals who qualify for a mental health and/or drug and alcohol screening and assessment services.
Once identified, we connect these individuals with appropriate mental health and drug and alcohol programs and facilitate teamwork to help the mental health services achieve their maximum benefit for the individual and family involved.
The Screening and Assessment department receives results of screenings provided to youth in shelters and detention facilities, services requests for assessments, and requests to connect individuals and families to psychological and psychiatric evaluations.
We seek to ensure that each individual and their family is provided with the most appropriate mental health services and supports for their unique situation. We work to ensure connection to mental health services occurs quickly and try to avoid gaps or a disruption of needed services.
The Mental Health Screening and Assessment Process
Typically, ECCM receives cases through referrals from JPO and OCY. Once we have a case, we contact the parents/caregivers and discuss who we are, why we are there, and if the family would like us to remain involved. For children where the legal guardian is OCY or JPO, we meet with the child first to go over this information.


We begin our mental health screening and assessment process by listening to a family and child's story, hearing what it is they want to change, what they do well, and what they want to keep the same.


Depending on the support we are asked to provide, we may go through a description of a recommended service and if the family is in agreement then we will complete a referral and coordinate entry into the service with the family and service provider or we may complete a full assessment with the family. In such cases, we use an integrated assessment interview with the family, child, school, and any current or prior service providers to help form a clinical recommendation which is then provided to the family and JPO or OCY.


Screening and assessment with the family's permission will then remain involved until services are connected to the family or child and the plan has begun to be implemented. We are available to become involved again should there be a need in the future for such support again.
Let ECCM Guide You
In a time where you may feel like everything around you is falling apart, we strive to identify what began the crisis, what can happen to stop it and how you can get your life back. We try to ensure you have a voice in determining what your needs are and then we do a lot of work to try to get these met. We try to bring all of the people, who you may or may not know, associated with your case together to work towards the same goal.
The mental health system is large and confusing and we have been immersed in it for years. We want to save you time and aggravation getting into services you need that would be of benefit to you.