High Fidelity Wraparound Services
Northwestern Pennsylvania Child Behavioral Health Services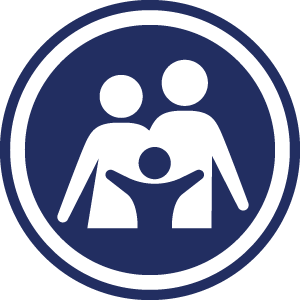 The High Fidelity Wraparound (HFW) program is a team-based collaborative process for developing and implementing individualized plans for youth with behavioral health challenges and their families. The High Fidelity Wraparound workforce includes a Supervisor/Coach, Facilitators, Youth Support Partners and Family Support Partners.
The Hi-Fi workforce facilitates support, advocacy and brainstorming based on the strengths and culture of the family. The workforce strives to promote self-efficacy in families and enhance families' natural support systems.
High Fidelity Wraparound Process
Engagement
Planning
Implementation
Transition
These phases are navigated by gathering information, consultation with system and service providers, need identification, action steps, and ongoing training/coaching. The family and youth's voice and choices are at the center of the process, helping them work toward self-efficacy.
Benefits of High Fidelity Wraparound Program
Families and youth benefit from High Fidelity Wraparound because they drive the process. The family is engaged in discussions to establish prioritized needs followed by planning to meet those needs based on the family's strengths and culture. The process also encourages the use of natural supports and increasing support systems in the community. Family and Youth Support Partners provide direct support by using their personal stories and experience to ensure family/youth voices are heard.