Homeless Persons Behavioral Health
Northwestern Pennsylvania Behavioral Health Services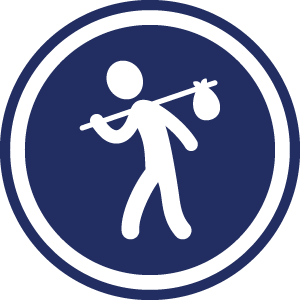 Erie County Care Management (ECCM) offers behavioral health services for people who are homeless in Northwestern Pennsylvania.
The homeless person behavioral health program provides assistance to persons with serious mental illness who reside in emergency shelters and/or places not fit for human habitation, "doubled-up" living situations, or who are being evicted.
At ECCM, we provide case management to individuals who meet the above criteria to help link them up with mental health treatment, rehabilitation, and housing resources they need to live an "Everyday Life".