Erie County Emergency Rental Assistance Program Begins March 29, 2021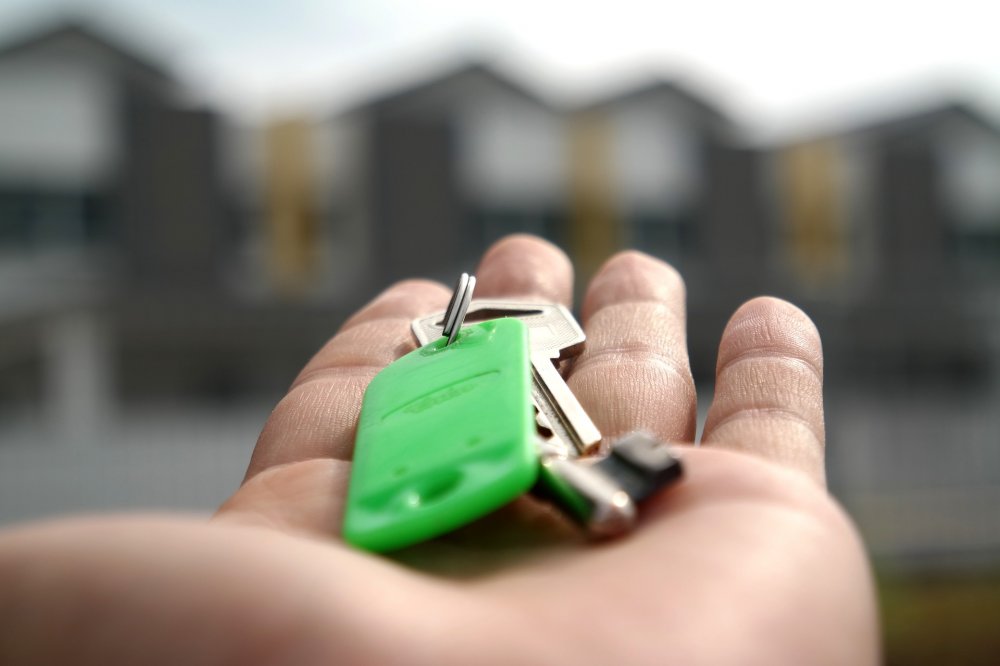 EMERGENCY RENTAL ASSISTANCE PROGRAM
(STARTING MARCH 29, 2021)
Phone: (814) 923-5512 Email: rent@eccm.org
Current hours are 9 am - 4 pm, Monday – Friday, except Holidays.
The Erie County Emergency Rental Assistance Program administered through ECCM provides rental and utility assistance to eligible Erie County tenants impacted by COVID-19. Both tenants and their landlords are encouraged to apply – either party can start the application. Eligibility is determined based upon tenant being eligible for the program. Landlords are able to apply and invite multiple tenants to participate in the program at one time. Landlords, please utilize only one application to invite multiple tenants – do NOT fill out individual applications for each tenant. Landlords must submit a W-9 and if there are rental arrears, a ledger/statement documenting what is owed. Please understand while landlords can apply – an application cannot be completed without tenant participation.
Tenants will be required to provide documentation of eligibility as outlined below. Further details, terms, and conditions are contained in the online application below. Please do not create multiple applications as it will slow the review process.
A grantee may only use funds provided in the Emergency Rental Assistance Program to provide financial assistance and housing stability services to eligible households. To be eligible, a household must be obligated to pay rent on a residential dwelling and the grantee must determine that:
One or more individuals within the household has qualified for unemployment benefits or experienced a reduction in household income, incurred significant costs, or experienced other financial hardship due, directly or indirectly, to the COVID-19 outbreak;
One or more individuals within the household can demonstrate a risk of experiencing homelessness or housing instability; and
The household has a household income at or below 80% of area median income.
80 % of Area Median Income Chart for Erie County

Household Size

1 Person

2 Person

3 Person

4 Person

5 Person

6 Person

7 Person

8 Person

$40,050

$45,800

$51,500

$57,200

$61,800

$66,400

$70,950

$75,550
ITEMS REQUIRED FOR SUBMISSION TO DETERMINE ELIGIBILITY:
COPY OF PHOTO IDENTIFICATION (TENANT, LANDLORD AND HOUSEHOLD MEMBERS OVER 18)
Provide photo identification (i.e., Driver's license)
PROOF OF COVID-19 ECONOMIC IMPACT (TENANT ONLY)
Submit documentation confirming negative impact.
*A copy of family/household member(s) notification of job loss/termination during the period of March 2020 to present.
*A copy of family/household member(s) notification of furlough from employer during the same period of time to present.
*A copy of family/household member(s) notification or employer signed form confirming.
reduction in hours and/or pay during the same period of time. The Request for Verification of Income form may be used.
*A copy of family/household member(s) application during the same period for Unemployment Insurance benefits
Other appropriate documentation may be acceptable.
COPY OF INCOME VERIFICATION DOCUMENTATION (TENANT ONLY)
For each adult in the family/household 18 years of age or older, submit the supporting documentation appropriate for each type of
income indicated.
PROOF OF TENANCY (TENANTS AND LANDLORD
Current residential lease/rental agreement AND a statement from the landlord or property owner indicating the month(s) and amount
due/past due
UTILITY BILLS(S) – IF APPLICABLE (TENANT ONLY)
Provide copies of current monthly bill/statement indicating the amount past due.
W-9 FORM (LANDLORD ONLY)
Form to be completed by landlord or property owner.
PROOF OF OWNERSHIP (LANDLORD)
Mortgage Statement or Tax Bill
TO COMPLETE THE APPLICATION PROCESS ONLINE, PLEASE CLICK HERE.
For additional questions or to schedule an appointment, please call (814) 923-5512 or email rent@eccm.org.
Non-Discrimination Clause
It is the policy of Erie County Care Management that no individual/household otherwise eligible will be excluded from participation in, denied the benefits of, or subjected to discrimination in the administration of the Emergency Rental Assistance Program based on race, color, national origin, ancestry, religion, sex, age, gender identity, lifestyle, sexual orientation, or disability (physical or mental). Any persons may appeal if they believe denial or termination of services was based on discrimination.
Right To Appeal
Any individual who is denied by the Emergency Rental Assistance Program in part or in whole has the right to file an appeal in writing no later than 10 business days from the date of the denial notification. The appeal must include the name of both the tenant and the landlord, the case number from the Yardi system, the reason for the denial, and any proof or documentation that supports why the refusal is invalid. All appeals must be sent to the following address:
Erie County Care Management, Inc.
Attn: ERAP Appeals
1601 Sassafras Street
Erie, Pa 16502