Achieving Housing Stability During COVID-19 Through The Continuum of Care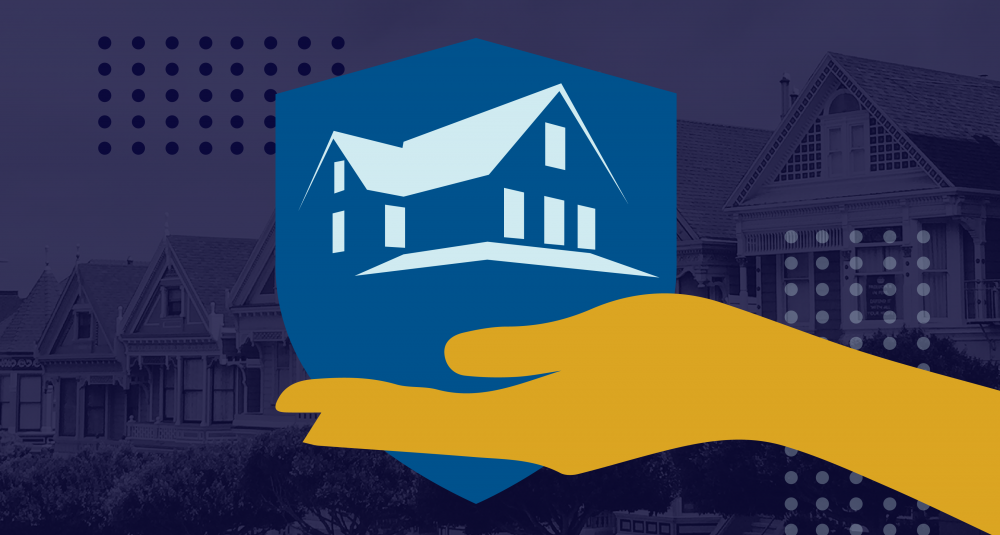 Under the Homeless Emergency Assistance and Rapid Transition to Housing (HEARTH) Act of 2009, the Office of Housing and Urban Development consolidated three homeless assistance programs into a single Continuum of Care. It's an apt title, because the word "continuum" implies an ongoing commitment. Homelessness disproportionately affects those with mental illness and intellectual disability, chronic conditions that cannot be treated with temporary solutions. Whereas societal systems often leave these individuals behind, our care management system actively invests in supporting sustainable progress.
Why are individuals with intellectual or behavioral impairments more vulnerable to homelessness?
Individuals with intellectual or behavioral impairments are more vulnerable to homelessness for two main reasons. The first has to do with the symptoms of the mental illnesses themselves — affective disorders, anxiety disorders, schizophrenia, and patterns of substance abuse (related to past traumas or coping with one of these conditions) can make it difficult to find and maintain steady employment. When one is severely depressed, they may so devalue themselves that they stop showing up for shifts entirely or never apply for work at all. An individual with schizophrenia may suffer from delusions or paranoia, and a person with anxiety may fear interacting with coworkers and customers.
Making it harder for these folks is the scarcity of affordable, low-income housing. Worse yet, with the COVID-19 pandemic sweeping the nation, temporary shelters — which many depend on for a shower, warm bed, or hot meal — have been greatly limited in capacity, leaving more people on the streets and scrambling for a place to stay.
Are special tenant protections available for those with mental illness?
Yes. According to the Fair Housing Act and Fair Housing Amendments Act, individuals cannot be discriminated against on the basis of a physical, intellectual, or developmental disability.


By law, landlords must:
Not question an applicant about their disability, addressing that person as if they were not disabled

Only evaluate your worthiness for tenancy based on financial stability and rental history, unless that history points to a record of injury or threat to others

Accommodate disable individuals at their own expense, to a reasonable degree

Allow disabled tenants to modify their living space to a reasonable extent, unless they will make the unit undesirable to subsequent occupants (or can't pay to revert the unit to its original state)

Permit use of service animals
Additional tenant protections have been temporarily put in place under the Coronavirus Aid, Relief, and Economic Security (CARES) Act. Through July 24, 2020 landlords cannot:
Evict tenants for nonpayment of rent or other charges/fees

Charge additional fees or penalties related to nonpayment

Issue a 30-day notice to vacate
If the landlord is receiving CARES Act assistance of their own toward the mortgage of their property, COVID-19-related tenant protections may be extended beyond July 25, 2020.
Finding housing stability in trying times
Rent relief
Under the provisions of the CARES Act, there are a couple ways renters of federally subsidized housing can reduce their monthly payment.
Apply for an income recertification:

In the event of lost income due to COVID-19 (an extenuating circumstance), tenants can provide their property manager an annual or interim income recertification to possibly qualify for a reduction in rates. If a third party is unable to verify their income, tenants may self-certify and electronically sign their documents. However, a traditional "wet" signature may be collected at a later date.

Apply for a financial hardship exemption

: A financial hardship may be classified as:

Lost or pending eligibility for a federal, state, or local assistance program

When inability to pay the rent would result in a family being evicted

When family income has diminished because of extenuating circumstances (layoff due to an event such as COVID-19)

Dealing with a death in the family
The Continuum of Care
Homelessness, like a mental illness, is a condition — it is not a condemnation. Nor is it something anyone needs to face alone. As a partner in the Continuum of Care, ECCM wants to see individuals achieve housing stability and peace of mind. The four components of a Continuum of Care specified by HUD are:


Outreach, intake, and assessment:

What services and living arrangements might benefit an individual's living situation and mental health? (ECCM's contribution: the

Homeless Persons Behavioral Health

program)

Emergency shelter:

Refuge from the dangers of the streets

Transitional housing with supportive services:

Supports therapy and/or rehabilitation while meaningful career skills can be developed. (ECCM's contribution:

Shelter Plus Care

)

Permanent housing and permanent supportive housing:

Provides a chance at "everyday life" for those with intellectual, behavioral, or developmental impairments.
A continuum is about taking small, incremental steps en route to drastic change. Let us walk with you along that path.