How Supports Coordination of Intellectual and Developmental Disability Services Improves Quality of Life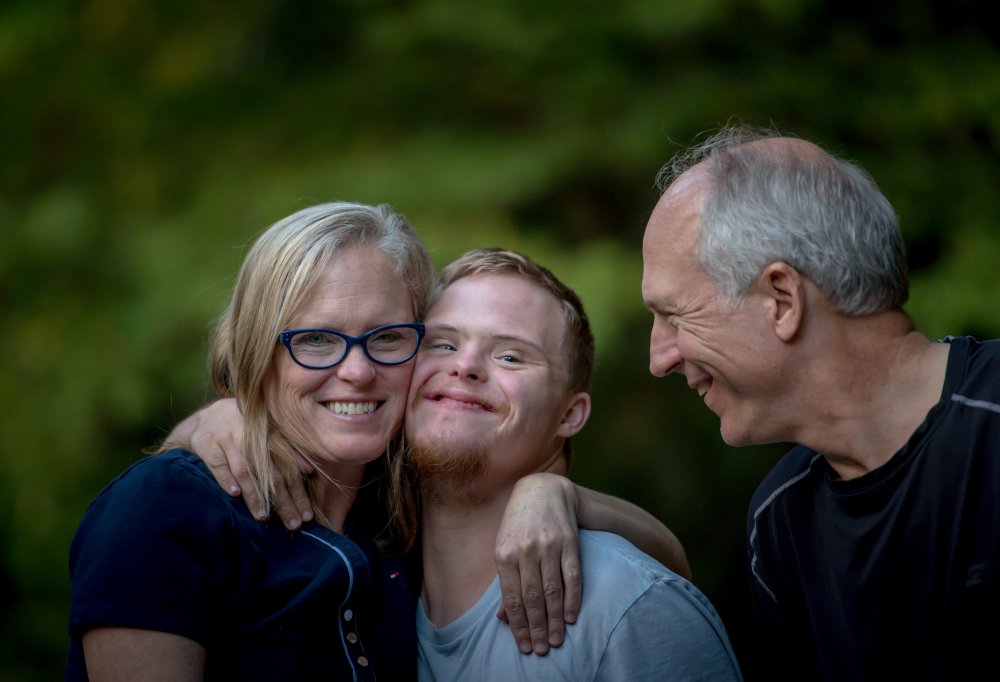 Many sources estimate that around 3% of the general US population has an intellectual and developmental disability (IDD). That's approximately 8 million people, each with family members and caregivers who are also impacted.
Laws, such as the Individuals with Disabilities Act (IDEA), make a host of intellectual and developmental disability services, resources, and support opportunities available for children and adults with IDD and their families.
While this is great news, there is no denying that the system for accessing this much-needed assistance can be quite complex.
Coping with the very real effects of an IDD while trying to navigate the processes involved in accessing support services can be stressful, exhausting, and discouraging. This makes it difficult for persons with IDD and their families to get the maximum benefit from these valuable support services.
Thankfully, this is where supports coordination, as you get from ECCM, comes into the picture. They help organize early intervention services for children with intellectual disabilities, provide autism support management for adults, and everything in between.
The chance to live a more meaningful life is not too much for any of us to ask and it is often all that persons with IDD and their loved ones wish for. Here are some of the many ways in which supports coordination helps to ensure the highest level of integration and functionality for individuals with IDD.
Seven Significant Benefits of Supports Coordination of Intellectual and Developmental Disability Services
1. Your individuality is respected and maintained.
No two persons with IDD are the same even if they have received the same diagnosis. There will be variations, as with autism intellectual disability and the spectrum of ways it is manifested in children and adults. There will also be differences in other areas, such as home life and financial capabilities.
It is why supports coordinators use a person-centered approach in determining the services best suited to the individual seeking assistance. This is evident in the use of the Pennsylvania Individual Support Plan (ISP). It is a formal document meant to establish the preferences, abilities, and needs of each individual, as well as the degree of intervention required for the most successful outcome.
What's more, the information gathered and entered into the ISP is not cast in stone. It is continually reviewed, updated, and adapted to cater to the changing needs of the individual.
2. You get a greater sense of control.
Your supports coordination begins by taking into consideration the kinds of services and supports that matter the most to you. You are given the opportunity to say what types of services you would prefer, how you would like them delivered, and the outcomes you would like to see. This is then used in the selection of the services and supports you receive.
While all of your preferences may not be met, depending on service availability, the aim of supports coordination is to offer you those opportunities that come as close to your ideal as possible. And, of course, once the plan has been put into action, you are encouraged to say what fits, what doesn't, and how you would like the chosen approach to change.
This sense of control can be very empowering for persons with IDD and their families. As pointed out by this 2015 study, "maintaining a sense of control" is a key resilience factor for parents of children with intellectual disabilities who "tend to report higher-than-average rates of stress, anxiety, and depression."
3. You have access to a wider variety of choices.
With supports coordination, you are not limited to just the services you are aware of. A very important aspect of what ECCM and other supports coordination services do is being familiar with all the service options that are available to persons with IDD and their families. This may include a variety of:
Early intervention services for children

, such as therapists, medical specialists, social work services, and assistive technology.

Accommodation services that best provide for intellectual disability in adults.

Transitioning supports once the ISP's goals are met and the individual has attained a higher level of independence.
Additionally, supports coordinators know funding can be a major hurdle when it comes to accessing the required care for persons with IDD. They have in-depth knowledge of sources of funding and applicable waivers in cases where financial assistance is required.
In fact, ECCM took this a step further in 2018 when it introduced its own Intellectual Disabilities and Autism Waiver. It increases the number of persons eligible to access vital resources.
4. You get help developing a support system within the community.
A sense of connection to the community is very important to each of us. Feeling isolated from the community is all too common among persons with IDD and their families. The ability to be an active part of the community, giving and receiving support, helps to make life more meaningful and fulfilling.
This is why supports coordination of intellectual and developmental disability services stresses community integration and inclusion.
Services provided within the community are given priority. You receive assistance with locating residential programs and support groups, including ones geared towards persons with similar challenges. Employment services and opportunities within the community are also prioritized for adults coping with autism intellectual disability, other forms of IDD, or a mental health issue.
Community support also includes the support given by extended family, friends, neighbors, and others within the community. These support systems can prove to be invaluable, not only for the person with IDD, but also for parents and caregivers. Supports coordinators help in establishing and nurturing this kind of informal support system.
For more information specific to the mental health case management process at ECCM, click here.
5. Support is not limited to the individual with IDD.
The needs of family members are not neglected by supports coordination. There are services tailored to directly assist those living with an individual with IDD and your supports coordinator can put you in touch with them.
It may be counseling services to better understand and cope with the demands of caring for someone with an IDD. It may also be training in how to best assist your loved one with IDD. Training may also be provided in early intervention strategies that carers can use at home to encourage children's skill development.
And, as mentioned in the previous point, supports coordination also includes helping to build a circle of support. This is vital for parents and caregivers who may periodically need respite from the intense and often all-consuming task of providing care.
6. You get a team member dedicated to your success.
The services offered by a supports coordinator, such as ECCM, are crucial in helping persons with IDD function at their highest level. Your coordinator works with you, assessing your needs and linking you to the most appropriate intellectual and developmental disability services available.
This may be why the American Association on Intellectual and Developmental Disabilities (AAIDD) concludes its position statement on supports coordination by stressing that supports coordinators should have "… unbiased knowledge of community resources." It highlights the fact that your success is the ultimate goal of supports coordinators – it is their primary influence in doing what they do.
Supports coordinators suggest and select services with your best outcomes in mind. They remain in contact with you, listening to your concerns and welcoming your feedback on the effectiveness of the selected services. They also make the necessary adjustments to your ISP based on your feedback and any input from the service providers with whom you are working.
7. There is seamless integration of services for best results.
Are you just beginning to access support services or are you at the transitioning phase of your journey? Are you somewhere in between?
Regardless of the phase you are in, you are much more likely to reap the full benefits of the services you access if they complement each other. An otherwise haphazard approach in which services seem to have conflicting aims or are not aligned to your needs increases the likelihood of negative or less than ideal outcomes.
Our service coordinators are aware of these facts. They are dedicated to putting together a care plan in which services are seamlessly integrated with each other.
This makes the entire process of finding, applying for, and receiving help much less stressful. It also boosts your confidence in the processes that have been put in place and their ability to provide the life-changing help you need.
Working with ECCM Support Coordinators
The AAIDD describes support coordination as "critical" for persons with IDD and their families. It also acknowledges that "Determining funding sources for necessary services can be extremely difficult."
It is our mission at ECCM to be the vital link between persons affected by IDD and access to the services and sources of funding they need. We have systems in place that cater to your individuality and help you achieve maximum benefit from the available services, resources, and support opportunities.
We can help you take full advantage of the many and varied systems that have been put in place to assist persons with IDD and their families.