Improving Access to Mental Health Care in Pennsylvania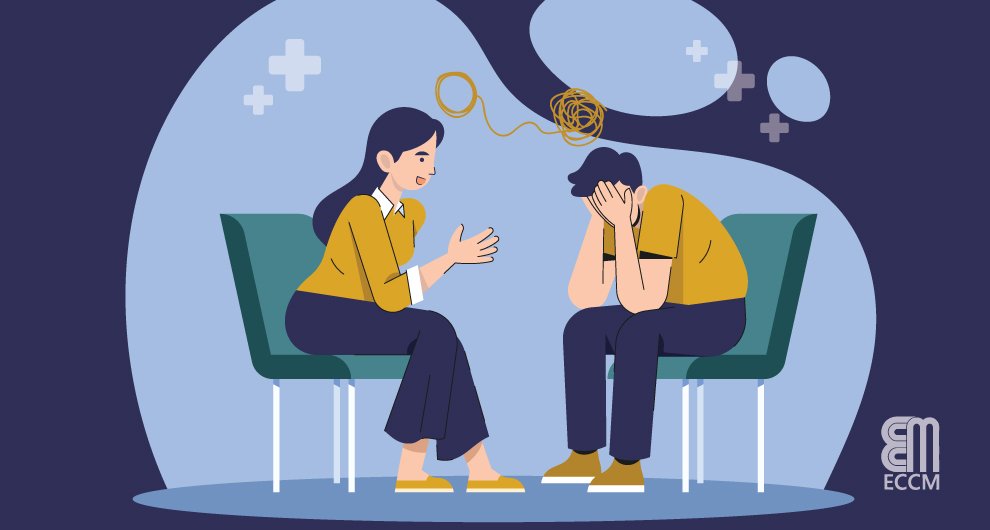 According to the World Health Organization (WHO), mental health can refer to any state of mental well-being that allows individuals to cope during stressful situations, learning and working by utilizing one's inherent abilities. It is a basic human right that everyone is entitled to, as it is integral to our personal, social, and socio-economic development throughout our lives.
This is why improving access to mental health care is so vital. Despite over 40 million adults in this country experiencing mental illness every year, roughly half receive either inadequate treatment or no treatment at all. The key issue lies in the challenging navigation of the current healthcare system, which is held back by a low number of providers, unequal access to treatment, and the high cost of care services.
In light of the recent pandemic and rising mental health cases around the world, it is now more important than ever to reform the system for a more equitable, structured solution.
Mental Health Care: The Crisis
Much of the current mental health care system was built upon decades of stigma and a lack of government intervention. Traversing this ecosystem can certainly be a daunting task, especially when under severe distress or during periods of transition. Indeed, pinning down a reliable source of support presents a challenge that acts as a large barrier to proper care.
Across the nation, ample access to mental health providers is very limited, with 37% of residents living in an area with a shortage compared to the number of those seeking care. When practitioners are accessible, the out-of-pocket costs prevent many from receiving the proper treatment.
Improving access to mental health care is essential — not only for those individuals affected but for the health of the government and economy, as well. Right now, the nation is facing reduced productivity, higher unemployment, and a faster increase in physical illnesses than before (especially regarding metabolic and cardiovascular disease).
How We Can Improve Access to Mental Health Services
So, what can be done? The solution must stem from a systemic (and perceptual) shift in the way we identify, navigate, and address mental health issues with a focus on accessibility for all. To create necessary change, we must utilize a modernized approach to mental health access— how we assess and actively respond to mental health demands.
Specialized Training & Expanding the Workforce
In both the United States and other countries around the world, there is a broad shortage of mental health professionals. One way to transition to equitable access is to expand upon the workforce. For instance, implementing a community-centered training structure while boosting network connections could increase the scope of this system dramatically.
This direction would help improve access to mental health care in underserved populations, promoting literacy across schools, places of employment, and other social locations.
Building the User Navigation Experience
If the new mental health system is to put people first, then the next step is to build upon a human-centered layout. For those seeking care, the process — from start to finish — must be as simple, perceptive, and empathetic as possible.
Perhaps this means a combined data system to better track the mental health crisis or investment in resources for immediate access to personalized support (i.e. hotlines or live chats).
Payment System Reform
As with many other health issues, another significant obstacle to improving access to mental health care is the inadequacy of insurance coverage. One solution could be to increase the support for alternative payment methods, which would lessen the burden on both providers and those searching for care.
Fee-for-service models (which constitute a great number of insurance plans) might instead experience a shift toward value reimbursements, in which mental health providers are paid based on the quality of care rather than the number of patients seen at any given time. This model would ensure cost savings across the board while strengthening collaborative care plans.
Creating a Better System for Mental Health Care
Improving access to mental health care calls for change at all levels of society, at the local, state, and federal levels. In December of last year, Congress officially passed the Mental Health Access Improvement Act, which will greatly expand the reach of telehealth services across the nation and provide reimbursement to professionals. What's more, the act creates a much-needed amendment to Medicare, allowing for the expansion of mental health services to rural or underserved areas.
Here at ECCM, we understand that local change has an even greater impact on our communities. That's why our mission - to build independence, one consumer at a time — guides us in everything we do. We'll work with you every step of the way to ensure that your mental health journey is completely seamless and personalized to your needs.
Rethink Health with ECCM!
Mental health care shouldn't have to be a burden. Contact us today to explore our mental health services for a brighter tomorrow.