Understanding the Mental Health Case Management Process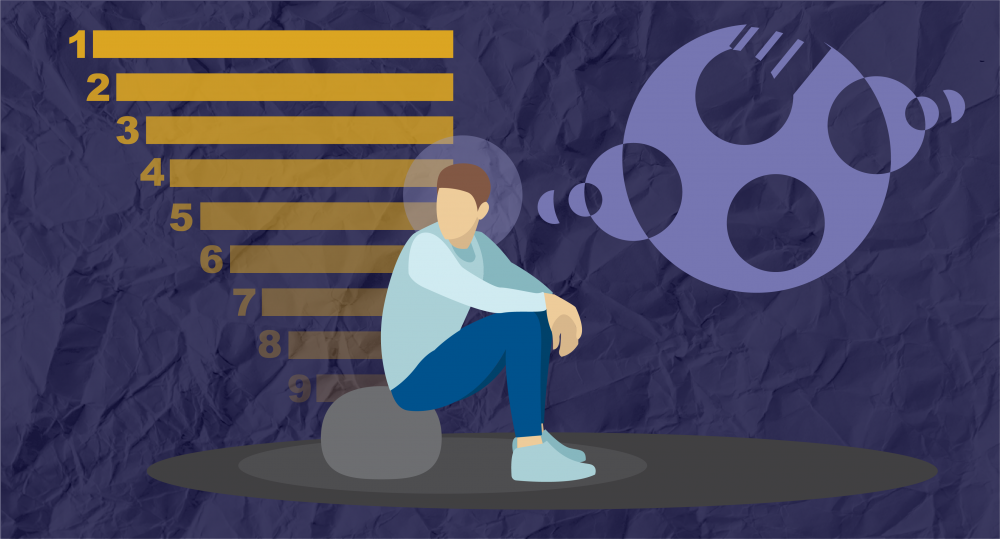 What is mental health case management? At ECCM, it's our reason for being. During the case management process, an interdisciplinary team of health and human services professionals rally together to nurture individual wellness and autonomy. Each case is as different as each individual living with a disability, but the aim remains the same — to adaptively tailor a care plan to the client's circumstances, needs, interests, beliefs, and values. It's about finding what's best for them from not only a clinical and functional standpoint but emotionally and personally as well.
There are nine stages to the mental health case management process which will be elaborated on further in this post:

Screening

Assessing

Stratifying risk

Planning

Implementing

Following Up

Transitioning

Post-Transition Communication

Evaluation
Screening
The screening phase is all about attaining a general working knowledge of an individual, to determine whether they are or are not a good fit for mental health case management services. Any available information in regard to the individual's socioeconomic status, medical condition/history, psychological or emotional state, and cognitive or adaptive ability will be reviewed. The main questions to be answered here is "What is this person's overall situation?" and "Could we help?"


Assessing
If the individual is chosen for intake, then they are assigned a case manager. The case manager will be the go-to and go-through for all other stakeholders in the process, and closely coordinate care with them based on the data gathered during the assessing phase. The goal is to ascertain, through the individual, clinicians involved in their care, and key members of their support system:

The issues that must be addressed

, and

How the issues might best be addressed

(in correlation to the client's needs and wishes)
Standardized assessment tools and checklists help guide the collection of data so that a comprehensive mental health case management or care plan (called an Individual Support Plan in Pennsylvania) can be put together.


Stratifying Risk
Risk stratification places clients into one of three (or four) risk categories, based on the level of intervention that will be needed to achieve the best outcome: low, medium, or high (or very high). The case manager will take into account biomedical factors (e.g., blood pressure, cholesterol, physical conditions), behavioral factors (e.g., nutritional choices, exercise habits, substance use, underlying disorders), and circumstantial factors (e.g. income level, healthcare/insurance access, psychosocial support network) in assigning the client to the appropriate risk stratum.


Planning
Now, with all the information in hand, the Individual Support Plan can be finalized. An effective plan is well-defined, time-specific, actionable, and attainable. Goals should be set forth such that progress is objectively measurable (evidence-based). Approvals and authorizations for each service and resource within the plan are obtained from the client's payor.


Implementing
This is where the plan is executed, leveraging all the services, resources, and stakeholders deemed necessary to success. The implementing phase puts the "coordination" in care coordination!


Following Up
Did the plan work? This is when the case manager touches base with everyone involved and makes judgments about the efficacy of interventions and treatments. The case management process is NOT linear; it's cyclical. Clients and their case managers may need to circle back to previous steps, adjust methodologies or fine-tune goals. Transformation is gradual and not overnight.


Transitioning
If the target outcomes of the Individual Support Plan are realized, then it is time for the client to graduate to a higher level of independence. The case manager makes the arrangements so that the transition is as smooth as possible, and that the new care setting allows the client to continue progress and avoid regression. The most important element of this is client and caregiver education, so they feel just as supported during their next step as they did with you. The case manager may secure appropriate equipment and transportation services as well, if applicable.


Post Transition Communication
How is the client doing? Is anything with their transition amiss? The penultimate phase of the case management process comes in the form of a check-in with both the client and current service providers, gathering feedback and using it to apply swift resolution to any problems that may have surfaced in the interim.


Evaluating
How effective was the case management campaign from start to finish? How much better off is the client in terms of function, adaptation, and well-being? The case manager will evaluate and measure how well the treatments and interventions they coordinated affected appreciable change. Using those findings, they will then issue a number of outcomes reports and summaries to key stakeholders (such as leadership, employers, interdisciplinary role players, etc.)
At the end of the process, we hope for marked strides in our clients' behavioral and mental health. ECCM passionately strives for the best outcome from beginning to end. Good things take time, and we firmly believe that our clients are worth every minute.