Making an Impact with Careers in Mental Health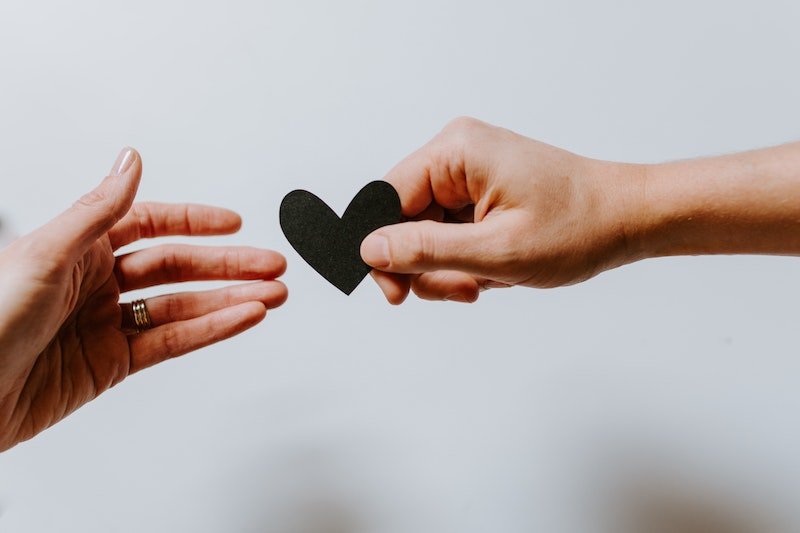 Psychologists are reporting that the demand for mental health services is growing. This is according to a survey conducted by the American Psychological Association (APA) between August 30 and September 17, 2021.
Among the findings, was that more than 80% of the psychologists saw an increase in the demand for treatment of anxiety disorders. Seventy-two percent also reported increased demand from clients needing treatment for depression.
No doubt, the COVID-19 pandemic has contributed significantly to this. It is worth noting, however, that the rising trend was being seen before the onset of the pandemic. This increased demand for mental health services is coupled with the progressive de-stigmatization of how we talk about and handle mental health issues. The combined effect is an increase in the need to fill mental health jobs Erie, PA now has vacant.
For more on the mental health effects of COVID-19, see our blog on How to Deal with Anxiety and Depression During Crisis. You can also take the CDC's mental health quiz to assess how much you know about mental health facts in the US.
Types of Mental Health Careers
There are numerous careers in mental health that cater to the needs of persons with mental illness and behavioral problems, as well as those dealing with emotional difficulties. Here are the major categories of mental health careers, each of which requires several years of higher study along with licensing and certification:
Psychiatrists
Doctors who have completed medical school and gone on to specialize in the treatment of psychiatric disorders. There are psychiatric registered nurses who specialize in psychiatry and psychiatric nurse practitioners who have gone on to gain a master's or doctorate in nursing.
Psychologists
Practitioners who have earned a doctorate in psychology. They specialize in behavioral, emotional, and mental disorders. The two main branches here are clinical psychology and counseling psychology.
Therapists
Examples include behavioral therapists and addiction therapists, as well as marriage and family therapists. Therapists need to have earned at least a master's degree in their area of specialty.
Counselors
A master's degree is the basic requirement for mental health counselors. They must also be licensed by their state. Counselors most often work with persons coping with mental and emotional disorders, as well as addiction.
Apart from these jobs that require a high level of education, training, and specialization, there are many other similarly rewarding careers in mental health that can be pursued without a first degree. We will take a look at four of the most popular mental health jobs Erie, PA has available in the next section.
Mental Health Careers Without a Degree
Educational and training requirements vary greatly across the spectrum of community mental health careers. There are some jobs that require at least a bachelor's degree and others in which it is routinely expected that persons will go on to pursue a master's degree or doctorate in the field.
There are, too, several mental health careers for which a high school diploma, on-the-job training, or some kind of short-course training is all that is required. Applicants can get into these mental health careers without a degree but still contribute in very meaningful ways to the lives of persons with mental illness, disorders, and associated disabilities.
Mental Health Case Manager
Mental health case managers work closely with clients and their families to find the best and most suitable treatment plans. Their job includes doing assessments to determine a client's psychological needs. They are able to pinpoint triggers for the client's condition, as well as ascertain the client's strengths.
Mental health case managers use the information they gather, in conjunction with their knowledge of available services, to design effective treatment plans for clients. Apart from identifying the services, their job also includes coordinating and monitoring the client's continued access to those services.
These mental health professionals often make referrals to medical practitioners. They may also refer clients for vocational training or for access to low-cost housing solutions. They are also instrumental in streamlining clients' reintegration into society. A big part of this is helping their clients build coping mechanisms along with having plans in place in the event of crisis situations.
Education
The basic requirement is an associate degree in psychology, social work, sociology, and human resources, or a related field. Some employers look for candidates with a bachelor's degree in one of these areas.
Required Skills
Knowledgeable – Should have up-to-date knowledge of different mental health conditions as well as available service and support options.
Quick-thinking – The ability to help clients quickly find solutions in crisis situations or when other unforeseen issues arise.
Empathy – Compassion and a willingness to help others are vital for this career choice. A willingness to follow up with and follow through on recommendations for support and services, as well as how clients are progressing with them.
Problem-solving – Should possess the ability to successfully coordinate access to services that complement and to find suitable alternatives whenever accessibility issues arise.
Community Health Worker
These public health workers help connect communities with relevant local and state health care systems. Most often, a community health worker is a member of the community they serve and either works as a volunteer or for pay.
Community health workers coordinate community development activities and will often do home visits as a part of their job. They may provide health education, first aid, support for maternal and child health, as well as treatment for simple illnesses.
They may also see to the sanitation of the environment, in addition to providing nutrition and water. Another important part of the job community health workers do is the collection of data and associated recordkeeping.
Community health workers work in both rural and urban settings and may provide counseling and guidance on an informal level. They also fill the roles of health advocate, health advisor, and health representative within their community.
Education
The job of community health worker is one of the mental health careers without a degree requirement. While community health workers often give support to multiple professional health workers, they usually only undergo a short training period. This may be on-the-job training or a program offered by a college or university. Their training may or may not be certified by a national or state body.
Required skills
Interpersonal – Must be able to interact with a range of community members in a personable manner, making others feel comfortable being around them and speaking with them. May also function as a role model of healthy self-care for their community.
Communication – The ability to convey information in an easy-to-understand manner is important for this career choice. Some community health workers take the extra step of gaining proficiency in a foreign language and/or sign language.
Advocacy – Should be willing to both seek out the concerns of community members with regards to healthcare and bring these concerns to the relevant local bodies. They often focus on advocacy for underserved community members.
Teaching – Being able to gather and pass on information one-on-one and in groups in both informal and semi-formal learning environments.
Empathy – Care and compassion for all members of the community regardless of their background. A willingness to help others reach their full potential.
Caseworker
Caseworkers provide clients with relevant information on available supports and services. They also help arrive at solutions to meet the needs of individual clients and their families. Caseworkers act as advocates for clients, working to ensure that the help they need is made available and accessible both in terms of cost and location.
Caseworkers may be employed by the government; nonprofit organizations, such as ECCM; or corporate bodies. While it is possible to choose caseworker as a career, it is also possible for someone from another profession, such as teaching or nursing to take on the role of caseworker.
Caseworkers interview clients to assess their particular needs and determine which supports and services are best suited to their needs. They also maintain case history records for their clients while serving as a liaison between their clients and the providers of these supports and services.
It is also the job of a caseworker to regularly assess the progress of their clients and suggest adjustments to the plan of action that has been developed for them.
Education
A bachelor's degree is often the minimum requirement for a career as a caseworker. However, there are instances in which having experience working in a related field is sufficient. Some caseworkers have degrees in social work while others have degrees in psychology, sociology, or other related fields. As with other community mental health careers, being able to communicate in a second language is always an advantage.
Required skills
Communication – Being able to gather and relay spoken and written information in an efficient manner is a plus for this job.
Problem-solving – Should be able to determine the best ways to provide support for individual clients and to advocate on their behalf.
Organization – The ability to manage a hectic work schedule without sacrificing the quality of service provided to clients.
Empathy – Understanding the circumstances and points of view of clients is essential for this career. The caseworker's empathy includes the cultural competence to work effectively and fairly with persons of varying backgrounds.
Social Services Assistant
Fields that employ social services assistants include psychiatry, social work, psychology, and rehabilitation. Their main function is to provide support to other mental health workers, such as social workers.
Some of their main responsibilities include recordkeeping and being a point of contact with clients and their families to gather medical information. Social services assistants may also be called on to help develop strategies to ensure clients, their families, and the community achieve the best outcomes.
Education
If you are looking for mental health careers without a degree requirement, then this is one of them. A high school diploma is usually all that is needed to pursue a career as a social services assistant. To make yourself more attractive to employers, however, you could consider getting an associate degree in a related field. On-going on-the-job training is usually provided to ensure competence at fulfilling your responsibilities.
Required Skills
Customer service – Both in terms of dealing with clients and their families with care and compassion as well as efficiently liaising with different community supports and mental health professionals.
Communication – Good communication and active listening skills are a must to ensure information is relayed to clients, community services, and other mental health workers in a clear and professional manner.
Flexibility – This is required as the social services assistant works with a wide range of persons with different issues and in different settings.
Attention to detail – Should be able to keep records up to date as well as spot discrepancies and ensure these are corrected.
Community Mental Health Careers with ECCM
The fact is, mental health issues are here to stay and coping with them will take a concerted effort. This is why organizations like Expert Community Care Management are so vital within the community. They help to assess the needs of clients, their families, and caregivers, as well as coordinate access to available supports and services.
Workers at ECCM interface with clients and serve as their link to other professionals in mental health and in health care in general.
You can become a part of this growing group of persons who are pursuing fulfilling careers in mental health. Contact ECCM today to find out about the opportunities that are available or apply online.