The Importance of Shelter Programs and Behavioral Health Services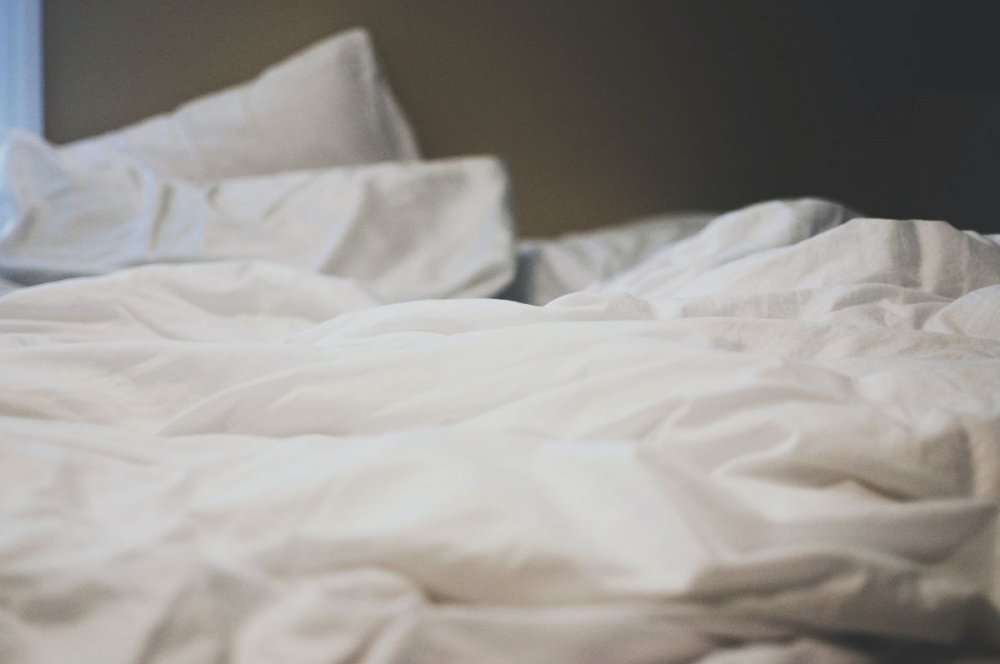 Many of us in the Keystone State look forward to the beauty of winter and the happy holidays associated with the season. Winter, however, is a time most homeless persons dread because the weather can be harsh, brutal even, this time of year across the state.
Without shelter programs, many homeless individuals and families would literally be left out in the cold. But, living on the streets, in a tent, or in your car simply becomes impossible when temperatures plummet like they did with the recent arctic blast. Having a warm and safe place as a homeless individual or family becomes vital to survival but many homeless persons have a difficult time finding a refuge from the cold.
It's why the need for shelter programs to address homelessness in Pennsylvania and across the country gets so much more attention at this time of the year. It is also why ECCM is dedicated to providing programs for people in this situation - facing the bitter cold in inadequate accommodations or with no accommodations at all.
In this article, we will look at:
Some statistics on homelessness in Pennsylvania.
The role of homeless persons behavioral health services in lowering the numbers.
How the Shelter Plus Care housing assistance program works
Homelessness in Pennsylvania
The rate of homelessness in Pennsylvania is among the lowest in the country and it is trending downward. The hard fact, however, is that according to the Pennsylvania Department of Community and Economic Development, there are more than 15,000 homeless persons, including children, on any given night in the state.
Estimates from the 2022 Annual Homelessness Assessment Report (AHAR) by the Department of Housing and Urban Development (HUD) shows that there are almost 600,000 unhoused people in the U.S. each night.
In its state-by-state breakdown, the report highlights the following figures for Pennsylvania:
9.8 - The number of homeless persons per 10,000 people in the general population.
1,759 - The number of people in the state experiencing chronic homelessness. These persons have either been without homes for more than 12 months or over the past three years they have experienced extended periods of homelessness.


The report also says that in Pennsylvania on any given night the homelessness numbers include:


7,861 individuals
4,830 people in families with children
579 unaccompanied youth
778 veterans


While these are year-round figures, it is easy to see how the situation becomes direr in wintertime.
The Urgent Need for Shelter Programs in Winter
Many homeless persons may be able to retain some semblance of order and normalcy in their daily lives from spring to fall. The already life-threatening winter weather, however, can bring with it an almost crippling sense of instability.
The weather may lead to the closure of public spaces, such as parks, restrooms, and libraries. These are places where homeless persons might normally take refuge or use amenities. Plus, the social interactions that come from simply being around other people carry a wealth of emotional and mental health benefits for homeless persons (and, indeed, for all of us). This opportunity is lost with the closure of public spaces due to severe winter weather.
Furthermore, access to food could be severely limited as soup kitchens and food pantries may close due to their workers' inability to get to them. Congregate shelters also fill up fast during winter, leading to a lack of vacancies. There is, too, the issue many homeless persons have of being unable to find congregate shelters that cater to their specific needs. For instance:
Not every shelter takes entire families.
Pets might not be allowed in some shelters.
Some shelters are gender specific, too, so finding ones that accommodate friends of different genders may be a struggle.


Helping all of these persons access the dignity, security, and peace of mind of suitable and affordable shelter options is of the utmost importance. The solution, however, goes beyond adequate and efficient housing and urban development. Addressing the root causes of homelessness, the factors that perpetuate it, and the effects of homelessness are also key.
At ECCM, we know mental health issues can be all three - a cause, an effect, and a perpetuating factor of homelessness.
Homeless Persons Behavioral Health
The American Medical Association explains behavioral health as generally referring to "mental health and substance use disorders, life stressors and crises, and stress-related physical symptoms." With this definition in mind, it is quite easy to see how the crisis of being homeless and the stress and hardships that go with it can lead to, exacerbate, or be the result of behavioral health conditions.
ECCM helps homeless persons in Northwestern Pennsylvania who have or are affected by a serious mental illness. Case management by our Homeless Persons Behavioral Health Services team tackles both issues. We do this by connecting our clients to available housing resources AND facilitating their entry into appropriate mental health and rehabilitation programs.
We provide assistance to adults, adolescents, and children. Furthermore, our case management services are offered to both individuals and families. We work with both sheltered and unsheltered homeless persons. We also proudly and ably serve persons in the county jail system and community re-entry centers.
Making a Difference in Homeless Persons Behavioral Health
We offer a range of other services that work in tandem with our behavioral health services to ensure the very best outcomes for our clients.These services include:
Shelter Plus Care Housing Assistance by ECCM
Shelter Plus Care is one of the major programs funded by the Department of Housing and Urban Development in its mission to help "create a decent home and suitable living environment for all Americans."
How does Shelter Plus Care work?
HUD provides rental assistance in the form of grants to benefit homeless persons with chronic disabilities. The program covers a variety of housing choices.
The grants are accessed by local, state, and public housing agencies, as well as Native American tribes.
The recipients of the funds must also provide supportive services that are equal to or greater than the value of the rental assistance. These supportive services are not funded by HUD.
Homeless persons benefiting from the Shelter Plus Care program must willingly participate in the treatment provided by the supportive services.


Funding Supportive Services for the Shelter Plus Care Program
At ECCM, we fully understand how important support services are in helping homeless persons in the Shelter Plus Care program achieve and maintain stability and independence in their everyday lives. It is why we work to secure sufficient funding from other federal sources and also utilize state, local, and private funding.
The funds enable us to make a range of mental health, drug addiction, and alcohol addiction support services available. These cover the diverse treatment and support needs of our clients. In addition, our case management team works with individuals and families to develop personalized goal plans that include their chosen treatment options.
ECCM Fighting Homelessness
ECCM strives to help those who aren't as fortunate build and maintain mental stability. Our clients include persons affected by homelessness in Pennsylvania during wintertime and year-round. The shelter programs and behavioral health services we facilitate have helped and are currently helping many homeless persons get back on track to living an everyday life.
Reach out to us today to find out more about our offerings as we strive to make the colder months more pleasant for those we serve.