How Early Intervention Services Help Children With Developmental Delays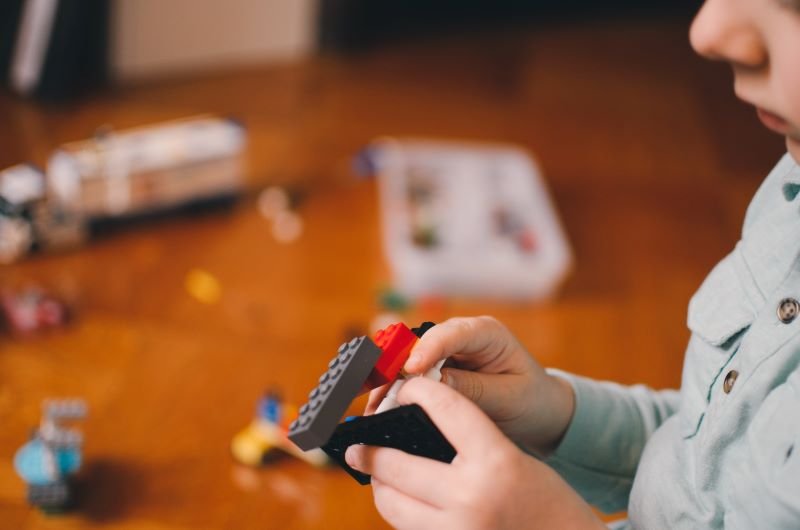 "About 1 in 6 (17%) children aged 3–17 years were diagnosed with a developmental disability, as reported by parents." 2009 – 2017 study, Centers for Disease Control and Prevention
That's a startling statistic, and underscores the importance of early intervention services, which help children "catch up" in any of the five domains of early childhood development — physical, cognitive, communicative, socioemotional, and/or adaptive — in which they may be consistently lagging behind.
Parents and other primary caregivers are usually the first to notice signs of developmental delay. This most often happens before a child reaches age 2. These signs include:
Difficulty following instructions

Limited mastery of fine motor and gross motor skills

Vision and hearing impairments

Difficulty interacting with others and understanding social cues
Developmental delays are usually linked to conditions such as autism, Down syndrome, cerebral palsy, and attachment disorders.
The detection of a developmental delay often triggers apprehension and uncertainty in parents. Chief among their concerns is the impact the delay will have on their child's quality of life. They also worry about how to best care for the special needs of their child.
Many parents of children who show signs of a developmental delay are also unsure of:
Whether to seek help for their child now or "wait it out" to see if there is any improvement.

The kind of assistance available and how to go about accessing it.
This is where the knowledge and expertise of an early intervention service, such as Erie County Care Management, comes into play. Let's answer five frequently asked questions to better understand the significance of early intervention.
Understanding Early Intervention – FAQs
Early intervention is key to helping children with developmental delays reach their full potential. This is part of the reason the Individuals with Disabilities Education Act (IDEA) was enacted. It ensures there are resources available in every state and territory aimed at assisting children who qualify.
What is early intervention?
Early intervention refers to the services and support available to children 0 to 3 years old who display developmental delays. These services and support also extend to the children's families.
After age 3, IDEA makes provisions for special education services up to age 21.
When should early intervention be initiated?
The earlier we act when we spot signs of a developmental delay, the better it is for the child, now and in the long run. Discuss your concerns with your child's doctor or other primary healthcare provider as soon as you suspect there is an issue.
You can request developmental screening or to have your child referred to a specialist. You can also make direct contact with the relevant early intervention program within your state or territory.
Note: Early intervention services in Pennsylvania are provided FREE of cost to families.
What are the goals of early intervention?
Early intervention services seek to:
Make resources and information available to affected children and their families.

Give children with developmental delays and disabilities the opportunity to interact with their peers and build relationship skills.

Help affected children better convey their needs and frustrations through building communication skills.

Guide parents in how they can

incorporate intervention strategies into everyday activities

they do with their child.

Help parents to better understand their child's unique needs for attaining their highest level of functionality.
Why is acting early important?
Children's brains are more "plastic" or flexible up to age 3. After this, it becomes harder for them to change. Children can benefit greatly from stimulating early experiences that nurture brain development.
Early intervention can actually change the outcome of a child's developmental delay or disability. It can lead to a much better quality of life for them and their families than when we do not act early enough.
How is early intervention administered?
Early intervention includes various forms of therapy, such as speech, physical, and behavior therapy. The course of action taken is specific to what is best for the child and family.
Early Intervention Service Coordination with ECCM
While it is true some children are "late bloomers," this is not always the case. You are better able to help your child build the required skills and competencies for success by getting them help as early as possible.
What can be daunting and exhausting, however, is finding the right resources for your child. At ECCM, we are here to take some of that stress away. Early intervention coordination services we offer include:
Pairing you with a service coordinator.

Helping to determine your child's eligibility for early intervention services and support.

Providing screening to determine the type of developmental delay.

Developing a plan of therapy that best matches your child's needs.

Providing you with a list of therapists, counselors, and other service providers.

Ongoing monitoring and assessment of the child's progress.
Reach out to ECCM today so you and your child can begin to take advantage of the many support services available to you.